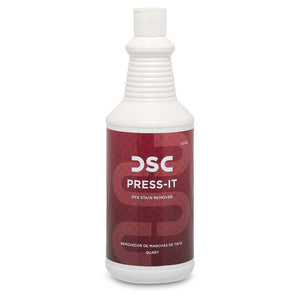 DSC Press- It: Dye Stain Remover
Features: 
Fast acting, water based dye remover for common dyes and pigments used in everyday food and beverage items.

Has no fumes or flammable solvents, making it safe to use in any environment.

Water based solvents and chelators can quickly remove stains from grape juice, food coloring, Kool Aid, wine, soda, and much more.

Can even be used on hard surfaces such as whiteboards and countertops.