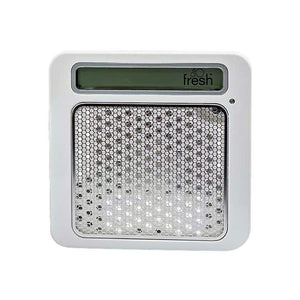 OurFresh Air Freshener Dispenser
Features: 
Carefully engineered to deliver the perfect amount of fragrance each day for 30 days without that 3-4 week drop off.

There are audio and visual indicators that activate when it's time to replace the battery and refill, so you don't have to remember.

Efficient, it only works when the lights are on so there's no wasted fragrance and the refills are eco-friendly.

Better air care results in better experiences for you, your employees and your customers.