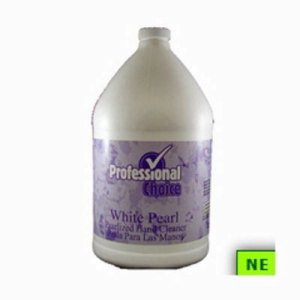 PC White Pearl: White Lotion Hand Soap
Features:
Great alternative to national brands.

This soap is soft and luxurious and offers superior economy.

Pearl White Lotion is the top selling medium-purpose soap on the market today.

Refill bulk dispensers in office buildings, factories, shopping centers and ,more!

The pearl white opaque color is easy to see thru dispenser windows and has a blend of natural soaps and synthetic cleaning agents formulated to remove all types of soil.